We admit it, we're terrible salesmen!
When you call to discuss a truck available for sale through Fast Track Railroad Equipment Sales, LLC, we'll be brutally honest. Perhaps too honest, if there is such a thing! We'll tell you what we like about our equipment and more importantly, what we don't. This "no hassle" approach stems from nearly 35 years in the railroad business– not by just selling equipment, but by actually using railroad vehicles day in and day out. It's our belief that "the price should be the price" and the equipment should speak for itself. When doing business with us, you'll never be slammed with hidden charges for title or, other documentation fees. So when you need a hyrail dump truck, hirail grapple truck, hy-rail crane truck, pick-up truck with railgear, or a sport utility vehicle equipped with rail wheels, you can count on our experience to get the job done. We understand how it feels when you're faced with deadlines and it's just you (and your truck) against the world!
We get it… We've been there too!
Feel free to call Benjamin Clark at (603) 398-8720 or Email. We are not brokers, we own all of our equipment for sale!
Although we make every effort to confirm vehicle information is accurately posted, we cannot be responsible for typographical and other errors that may appear on the site. Kindly note, all vehicles are offered subject to prior sale or other disposition. Please contact us directly to verify vehicle availability and to confirm all details listed are correct.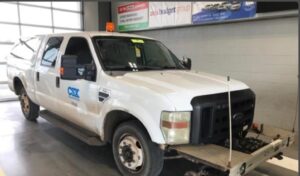 2009 FORD F350 SUPER DUTY CREW CAB PICKUP TRUCK WITH HYRAIL GEAR – Unit 226 SPECIAL OF THE MONTH, JUST $14,900 – We are pleased
Read More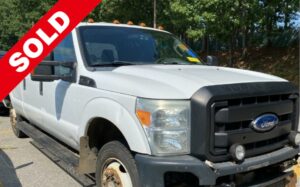 2011 FORD F350 SUPER DUTY CREW CAB PICKUP TRUCK WITH HYRAIL GEAR – Unit 233 ENOUGH ROOM FOR THE ENTIRE GANG!– We are pleased to
Read More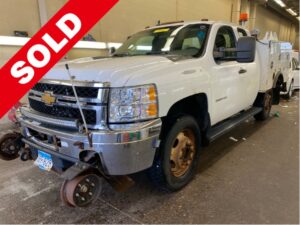 2012 CHEVROLET 2500HD EXTENDED CAB 4X4 RAILROAD PICKUP TRUCK WITH HY-RAIL GEAR – Unit 232 MEET YOUR NEW FAVORITE TRUCK! – We are pleased to
Read More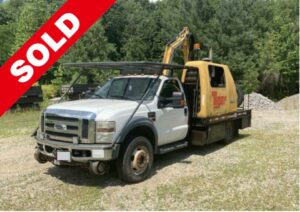 2009 FORD F550 SUPER DUTY TIGER RAILKUT BRUSH CUTTER WITH HY-RAIL GEAR – Unit 231 TIGER RAILCUT BRUSH CUTTER – We are pleased to offer
Read More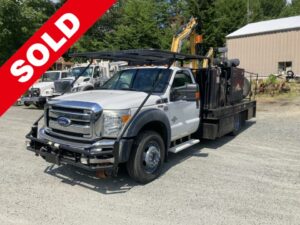 2011 FORD F550 SUPER DUTY TIGER RAILKUT BRUSH CUTTER WITH HY-RAIL GEAR – Unit 230 TIGER RAILCUT BRUSH CUTTER – We are pleased to offer
Read More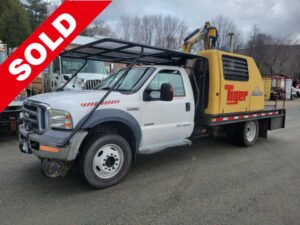 2006 FORD F550 SUPER DUTY TIGER RAILKUT BRUSH CUTTER WITH HY-RAIL GEAR – Unit 229 TIGER RAILCUT BRUSH CUTTER – We are pleased to offer
Read More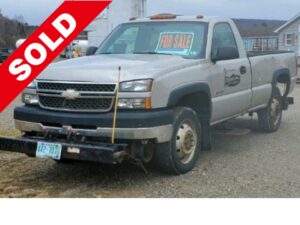 2005 CHEVY 2500 PICKUP TRUCK WITH FAIRMONT/HARSCO 0307 HY-RAIL GEAR – Unit 228 INEXPENSIVE HYRAIL WORK TRUCK THAT WON'T BREAK THE BANK – We rarely
Read More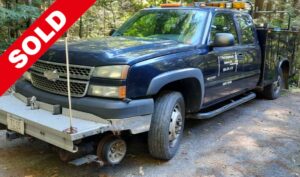 2005 CHEVY 3500 PICKUP TRUCK WITH HYRAIL GEAR – Unit 227 FALL SPECIAL, ONLY $10,999 – ONE OWNER SIGNAL MAINTENANCE TRUCK – We rarely offer
Read More
2012 CHEVROLET 2500HD CREW CAB RAILROAD PICKUP TRUCK WITH HY-RAIL GEAR – Unit 225 RAILROAD SUPERVISOR TRUCK FROM NORTH CAROLINA! – We are pleased to
Read More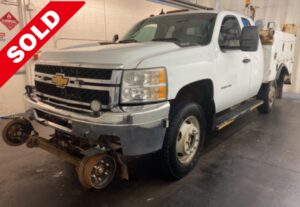 2012 CHEVROLET 2500HD EXTENDED CAB 4X4 RAILROAD PICKUP TRUCK WITH HY-RAIL GEAR – Unit 223 TRACK INSPECTION TRUCK FROM ARIZONA! – We are pleased to
Read More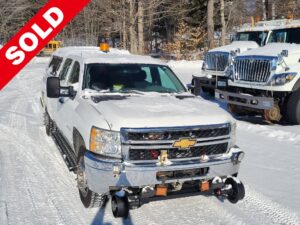 2012 CHEVROLET 2500HD CREW CAB RAILROAD PICKUP TRUCK WITH HY-RAIL GEAR – Unit 220 RAILROAD SUPERVISOR TRUCK! – We are pleased to offer a 2012
Read More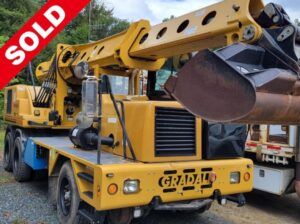 GRADALL XL4100 III – Unit 216 SPECIAL PURCHASE – Just in from the Union Pacific Railroad! We are pleased to offer a 2010 Gradall XL4100
Read More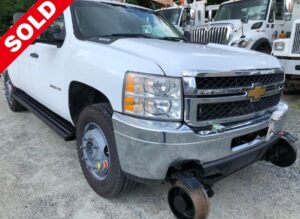 2012 CHEVROLET 2500HD EXTENDED CAB RAILROAD PICKUP TRUCK WITH HIRAIL GEAR – Unit 215 RAILROAD SIGNAL DEPARTMENT HYRAIL TRUCK! – We are pleased to offer
Read More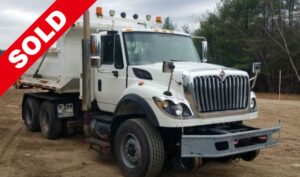 2009 INTERNATIONAL 7600 ROTO -180 DUMP TRUCK WITH HYRAIL GEAR – Unit 214 RAILROAD ROTARY DUMP TRUCK! – We are pleased to offer a 2009
Read More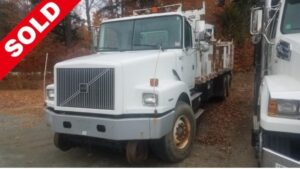 VOLVO WG64 MATERIAL HANDLER TRUCK WITH HYRAIL RAILGEAR -Unit 204 WELL EQUIPPED RAILROAD MATERIAL HANDLER THAT WON'T BREAK THE BANK! – We are pleased to
Read More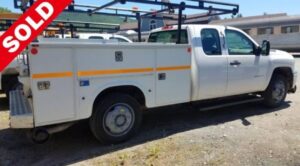 2012 CHEVROLET 3500HD – Unit 202 RAILROAD SIGNAL DEPARTMENT TRUCK! – We are pleased to offer a 2012 Chevrolet 3500HD extended cab 4X4 Hyrail railroad
Read More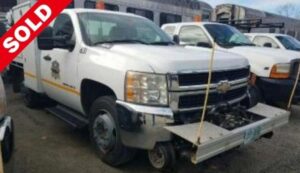 2007 CHEVROLET 3500 UTILITY TRUCK WITH HY-RAIL GEAR – Unit 180 RAILROAD UTILITY TRUCK WITH HYRAIL RAILROAD GEAR! – We are pleased to offer a
Read More