Specialty Railroad Components and Parts Sales
Sometimes We are Better Buyers Than Sellers…
After nearly 35 years in the railroad business, we have accumulated a large stockpile of both new and used specialty components– including locomotive parts, passenger coach equipment, railroad truck accessories, air brake/pneumatic portions and various specialty tools. 
Please scroll through our current inventory listings and feel free to contact us with any questions.  If there are specific parts you don't see listed, you can always drop us an email.  We have literally thousands of components in stock that have not yet been listed.  Kindly note, all items are offered from our facility in New Hampshire on an "as is, where is" basis.  Although we will gladly assist with coordination shipping, freight charges are the responsibility of the purchaser.
Feel free to call Benjamin Clark at (603) 398-8720 or Email. We are not brokers, we own all of our equipment for sale!
Thank you!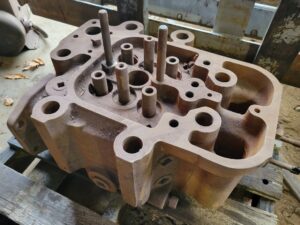 AMERICAN LOCOMOTIVE COMPANY (ALCO) 251 CYLINDER HEADS P/N 822-5738 – Fast Track Railroad Equipment Sales, LLC, is pleased to offer two (2) Alco Cylinder Head
Read More »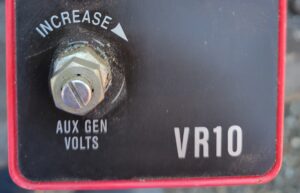 ELECTRO-MOTIVE DIVISION (EMD) P/N 8440256 – Fast Track Railroad Equipment Sales, LLC, is pleased to offer eight (8) Auxilary Generator Voltage Regulator VR10 Modules for
Read More »