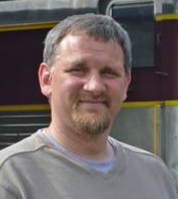 After months of planning, we are thrilled to announce the launch of our brand new website—it's been long overdue! Some of the new website features include easily navigable high resolution images and video links highlighting select railroad maintenance vehicles on our YouTube Channel.
Although we are still in the midst of a global pandemic, the needs of the railroad transportation industry remain as acute as ever. Rail line operators, railroad track contractors and railway inspection crews require specialized equipment to meet these demands– and Fast Track Railroad Equipment Sales, LLC, is here to help!
Whether you need a hyrail dump truck, hirail grapple truck, hy-rail crane truck, pick-up truck with railgear, or a sport utility vehicle equipped with rail wheels, you can count on our experience to get the job done. Additionally, if we don't have a particular vehicle for your railroad track and signal system maintenance project, we can often locate what you require through our vast network of industry contacts.
So when you find yourself in need of a specialty railroad vehicle, you can count on us. Founder, Benjamin Clark, has nearly 35 years of rail industry experience— use the website's "contact us" feature to put this experience to work for you!
At Fast Track, we understand how it feels when you're facing deadlines and it's just you—and your truck—against the world. We get it… We've been there too!